2 Comments// Posted in book, english, english literature, KSSM, malaysia, student, teaching, writing by Nor Fadzleen Sa don on 12.04.16.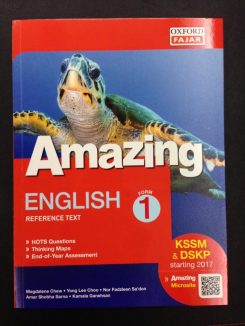 This is the Form 1 English Language work book I co-wrote under Oxford Fajar. This book is written in compliance with KSSM and CEFR and I had great experience designing and developing lessons for this project. Hence, this book complements the text book that will be used by students in Malaysian secondary schools nationwide, starting January 2017. The best part is to work with amazing and dedicated writers who one of them happened to be my former lecturer, Ms. Shoba. Do check it out!
---
You can leave a response, or trackback from your own site.
2 Responses to "KSSM Form 1 English Language Work book"
Leave a Reply