No Comments// Posted in award by Fadzleen on 09.17.22.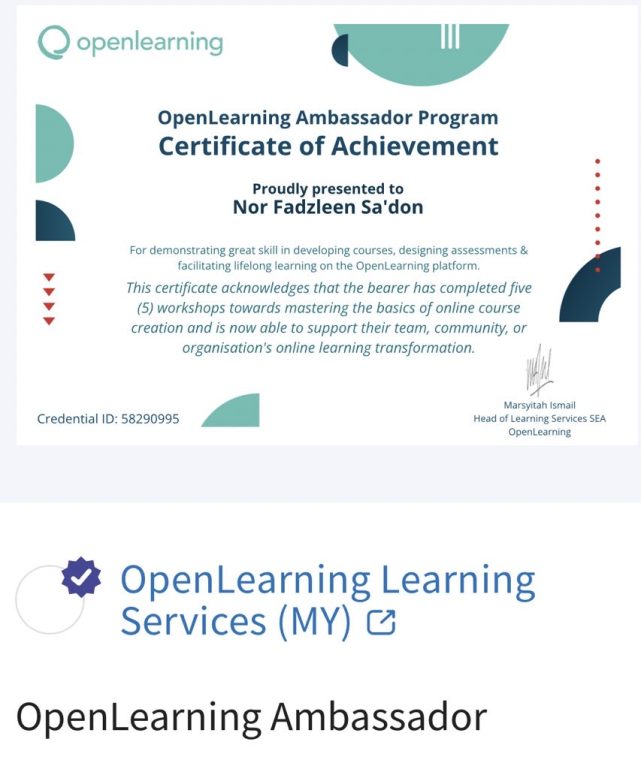 Thank you OpenLearning for the recognition as OpenLearning Ambassador. My first introduction to OL was when I started my PhD on MOOCs sustainability management in Malaysian public universities back in 2014 & now, it's part of my work portfolio as IMPROVE Online Learning Platform coordinator. I am looking forward to empowering others in embracing lifelong learning.
---
You can leave a response, or trackback from your own site.
Leave a Reply