No Comments// Posted in MIEE, MIEE by Fadzleen on 09.05.22.
I am stoked to be awarded Microsoft Innovative Expert (MIEE) for Class 2022-2023.
Microsoft supports a thriving community of passionate educators who are constantly learning, growing and working together to change students' lives and build a better world. The Microsoft Innovative Educator (MIE) Expert program is a premier program created to recognize global educator visionaries.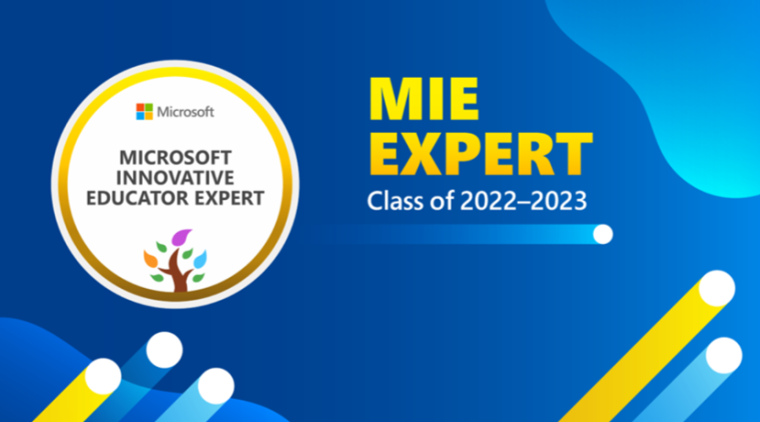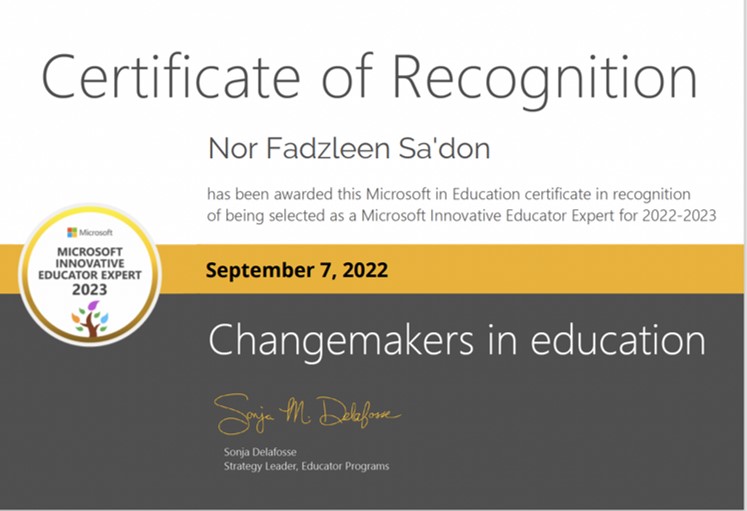 How to join the program
Once you've planned out your responses, nominate yourself here between May 15 and July 7, 2022 (global window), or between November 15 and December 15, 2022 (note: the United States doesn't accept nominations during this second window).
Join Microsoft Learn and create your profile. You will need to download your transcript, put it in a location in which you can share it, and then create and share a URL to your transcript as a part of the nomination process. You can find your transcript by going into your profile in Learn.
For nominations in November 2022 and beyond: Ensure that you have successfully earned your Microsoft Educator and Advanced Educator badges.
To prepare for the self-nominations, you will want to start collecting evidence and working through these questions: http://aka.ms/MIEEQuestionsFY23 to plan your nomination. MIE Experts are expected to use at least two of our core tools on a regular basis (Teams, OneNote, Forms, Minecraft: Education Edition, Flip), and are expected to understand and demonstrate how our suite of solutions supports teaching and learning.
You can nominate yourself here.
All the best!
---