No Comments// Posted in award, english, guru cemerlang, johor, learning, reflection, teaching by Nor Fadzleen Sa don on 05.18.17.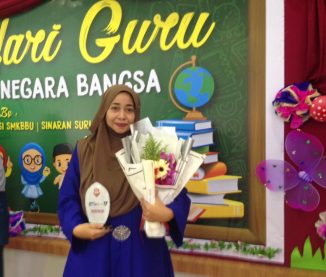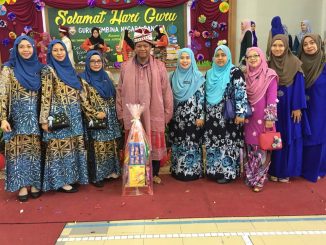 I was shocked yet grateful to receive the Exemplary Teacher award this year. Honestly, it came as a surprise as I believe all of the teachers are excellent and have carried out their work effectively. Nonetheless, I perceive this is as a motivation to keep on learning and improve my teaching skills. It's so challenging to teach, work on my PhD and juggle family life all at once. However, we do what we can.
I have been teaching for 16 years now and I strongly believe that teaching should not be seen as the last resort for career choice. Yes, the pay may not be as much as other professions but it is the one that enriches you as you give more to your students and community. To me, teaching is not merely for passing examinations. Teaching enables you to guide students to widen their perspectives, learn that they can reach their highest potentials if they want and work towards achieving their goals. Just because I am a teacher, it does not limit my ability to explore other skills. Thanks to MOOCs and online projects, I have discovered many new things such as coding, mobile apps development, AR as well as myriad tools that can enchance teaching and learning.
As I am keen in intercultural programmes, I organised projects and visits to various countries so teachers and students can learn more about other countries and despite our diversed culture and background, we actually share more things in common. To all teachers, never give up when you are facing challenges. See them as flipsides to motivate you to be resilient.
---
You can leave a response, or trackback from your own site.
Leave a Reply