No Comments// Posted in conference, e-classroom, learning, reflection, speaking, teaching by Nor Fadzleen Sa don on 09.15.17.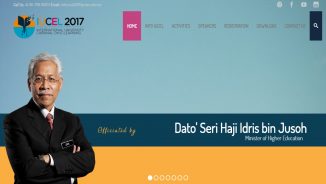 The International E-Learning Carnival 2017  (IUCEL 2017) is organised by the Universiti Sains Islam Malaysia (USIM) in collaboration with the Malaysia E-Learning Council for Public Universities (MEIPTA) and the Ministry of Higher Education. It is a platform to promote best practices and global expertise in E-Learning from myriad higher educational institutions worldwide.

It will be officiated by Dato' Seri Haji Idris Bin Jusoh, the Minister of Higher Education. There is a distinguished line-up of keynote speakers : Prof. Dato Dr. Ansary Ahmed (Asia E University), Prof. Dr. Fong Soon Fook (UMS) and Dr. Kathryn Chang Baker (University of Science and Technology of China).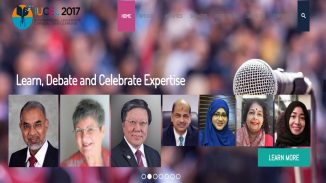 I am humbled to be invited as one of the speakers for the forum as the rest of the panelists are distinguished leaders in their fields. They are Assoc. Prof. Dr. Alyani Ismail, President of MEIPTA, Madam Rani Wemel, LTT Global founder and Prof. Dr. Yusuf Mabubul Islam, the Vice Chancellor of Daffodil International University. I'll try my best to give my views pertaining to leveraging the e-learning practices in schools and universities.

---
You can leave a response, or trackback from your own site.
Leave a Reply