No Comments// Posted in english, johor, learning, teaching by Nor Fadzleen Sa don on 05.16.18.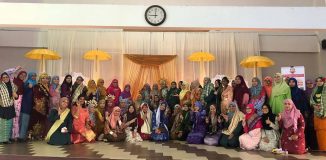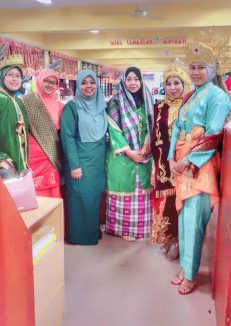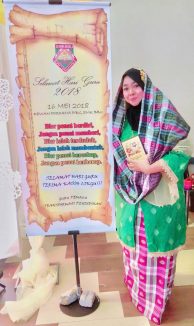 It's Teacher's Day today! This year, SMKBBU decides to go with Malaya Klasik theme for our Teacher's Day celebration. Everyone was dressed to the 9S and they looked splendid! I wore a Radzuan Radzwill piece, kebaya labuh with songket. I believe that it is important for us to remember our heritage while moving forth towards the Fourth Industrial Revolution. It was a sad day for our English Language Panel as Kak Normah has retired. We will miss you kak Norm! Now, there are only two teachers teaching Form 3, Punitha and !! 32 periods are no joke but we will do our best for the sake of our beloved students. I was happily surprised to receive the Most Awesome Teacher award this year. Thank you to all my beloved students and teachers for voting. This will be a motivation for me to do better and give back to my school and beyond.
---
You can leave a response, or trackback from your own site.
Leave a Reply