No Comments// Posted in Blab, e-classroom, ICT, learning, m learning, reflection, speaking, talk, writing by Nor Fadzleen Sa don on 09.23.15.
Do you Blab?
It's never too late to check out Blab, the latest live online streaming platform that's catching netizen's attention worldwide. If you're familiar with Periscope and Meerkat, then jumping onto the Blab's bandwagon would be a breeze as they share similar concept of live-stream communication.
I was introduced to Blab a week ago when Zaid shared about it via the Learning Innovation Circle (LIC) that I co-manage on Facebook. I checked it out and discovered you could simply log in using your Twitter credentials. Easy peasy aye! I love the Space Owl mascot, so apt with its heightened senses and acute association with brilliance and wisdom. Little did I imagine, Blab had turned me into a nocturnal being too!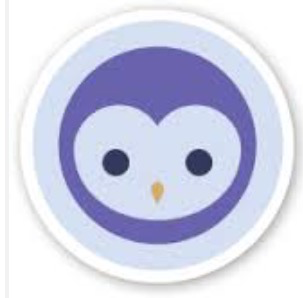 In short, Blab enables live online streaming of public discourse, conference and discussion up to 4 speakers. Unlike Periscope & Meerkat where just one speaker could address the audience, Blab promotes multilateral communication. I know many would compare it with Google Hangout as Google Hangout enables up to 10 speakers and large number of participants. However in sense of interactivity and engagement, Blab has the upper hand due to the fact anyone can just click and join any live discussions on air (called Blab) compared to Google Hangout which has rather closed discourse ambience. When I'm on Blab, the engagement is elevated and less sterile, IMHO.
I've been using Blab for almost a week now and I'm hooked! What I like about Blab is that is a user-friendly live streaming platform with great GUI & interactivity features. You can either participate as a host, pre-selected/impromptu speakers (where you can jump in to any empty seat on blab) or contribute your ideas on the comment section. I like how you can give props (it looks like giving hi-5 to me) to the speakers on each respective speaker's panel. You could share and advertise the blab effortlessly on Twitter too. Love that feature as albeit serious topic being discussed, Blab sensitizes nonchalant & laid back learning ethos that's so addictive, you would want to check out more Blabs and be part of the community!
From the perspective of an educator, I see high potential of Blab in engaging massive open online learning as anyone can simply join and learn from myriad topics discussed (computing / business/ personal growth/ education/ graphic/ music/ social skills etc.) It's good for focus retention too as each blab would normally not last more than 3 hours.Definitely more interesting than watching boring, pre-recorded lectures. I was enthused to learn because of high engagement and collaborative knowledge sharing of the discussions. I think this is a major aspect that needed to be stressed in global education system, where learning should happen via real-time social engagement where we provide an outlet for learners to choose what they want to learn. The Blab topics albeit rich in diversity, could be synthesized to prepare for a holistic paradigm of 21st century teaching and learning. We need to prepare competent learners who can master various skills& disciplines in enhancing knowledge capital for future job market.
I'm planning to host a Blab on the potentials of Blab in education as well as how it can be optimized for learning engagement. I was glad Shaan Puri, the CEO of Blab gave a positive response on this initiative as I wanted to create awareness on how live online streaming platform can be a potent tool for knowledge sharing and fostering lifelong learning. I'll post more on the scheduled Blab upon confirmation.
If you're interested to try it out, it is available on desktop and iOS. Do check it out!
---
You can leave a response, or trackback from your own site.
Leave a Reply