No Comments// Posted in e-classroom, english, learning, reflection, teaching by Nor Fadzleen Sa don on 04.05.16.
After watching the amazing video of Adam Norrodin at MotoGP World Championship recently, I've decided to embed that as part of my lesson with my 2 C1 students this afternoon. The topic was Proud to be Malaysians. Did a pop quiz "How Malaysian are you?" with my students. Then, I showed the video and facilitated a discussion with my students.
After brainstorming and sharing ideas, they wrote an essay on Khairul Idham Pawi & Adam Norrodin. The students jot down positive messages for Adam on Padlet, an online social media platform http://padlet.com/n_fadzleen/dearadam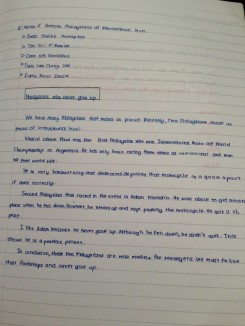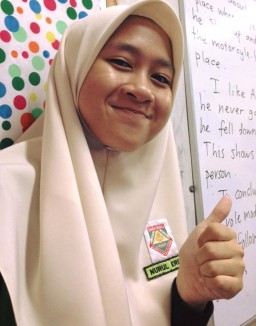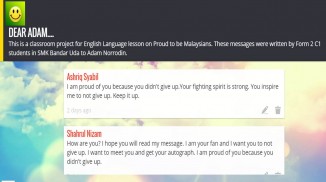 I believe that it's important to share positive attitude and accolades of our homegrown talents. Never give up and dare to dream big.
---
You can leave a response, or trackback from your own site.
Leave a Reply