No Comments// Posted in conference, johor, MJIIT, MOOC, speaking, utm, writing by Nor Fadzleen Sa don on 10.19.16.
Alhamdulillah, I presented my paper "Developers' Perspectives on MOOCS Sustainability in Universiti Teknologi Malaysia." Thank you so much to my beloved supervisors, Prof Rose Alinda Alias , Prof Hiroshi Nakanishi and my appreciation to Dr Noor Azean for her assistance and support. Thanks to all UTM MOOCS developers for taking the time to be my target respondents.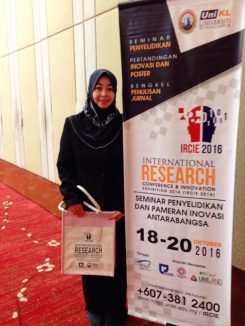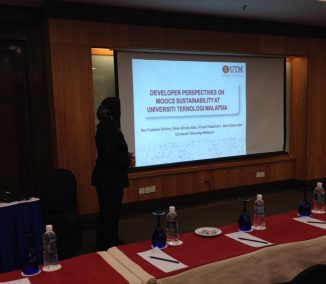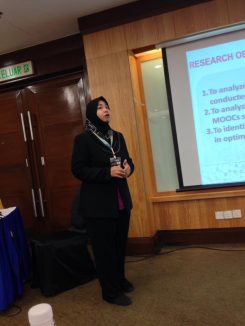 ---
You can leave a response, or trackback from your own site.
Leave a Reply