No Comments// Posted in award, HSN Challenge Yourself, reflection, running by Nor Fadzleen Sa don on 10.23.16.
"Success is the sum of small efforts repeated day in and day out" – Robert Collier
I took part in HSN Challenge Yourself a month ago and I never knew how it would change my life. It is a fitness competition where Malaysians log in their fitness journey via social media based from the criteria listed out by Ministry of Youth & Sports Malaysia. It is held in conjunction with Hari Sukan Negara or National Sports Day. As a full-time teacher and a part-time PhD student, it is challenging and demanding to juggle these responsibilities ontop of family life. Hence, I started running and changed my dietary lifestyle so I can be healthier and fitter. I am elated that for this challenge, I managed to lose 10.6 kg and took part in  3 official running events. I learned to count calories, eat wisely and sustain my running activities.
From walking to running, from 116kg to 83 kg, from 2 km to 452km mileage in 4 months. Balanced meal & consistent training. It all started from the first step. I annotate my fitness journey on my Instagram account. I'm glad I have received many messages and e-mails from people who are motivated to kickstart their own fitness journeys. It is never too late to start!
I am definitely humbled and elated for being one of the grand prize winners. The icing on the cake is getting the prizes and meeting YB Khairy Jamaluddin or YB KJ who I idolize, a man that encompasses brain and brawn. Thank you Brooks Malaysia and Garmin Malaysia for sponsoring the prizes. This is a bonus for my my fitness journey and definitely not the end. I hope that this will inspire others to start or keep up with your active lifestyle. Alhamdulillah!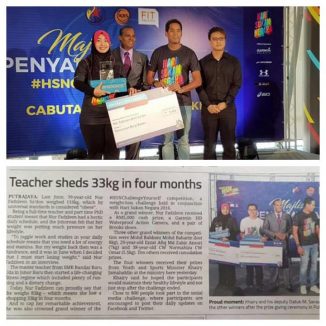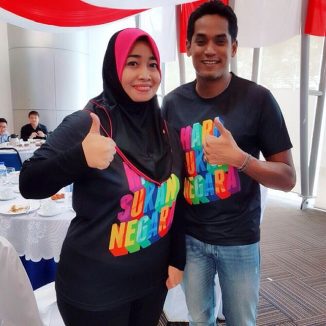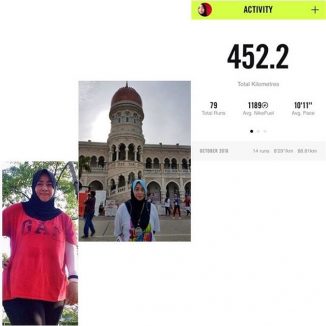 ---
You can leave a response, or trackback from your own site.
Leave a Reply