No Comments// Posted in Creative Writing, Poetry by Nor Fadzleen Sa don on 01.20.15.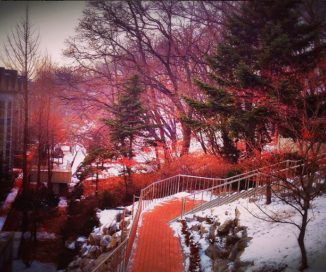 AN ODE TO AN ONION
There is
pain untold
As bittersweet joy unfold
Each thin layer of you
Will lead to a benign soul.
Onions are like layers of moons
Nestled gently with tears
Knifed by anger and sorrow
I don't mean to make you cry.
May choppy life toughen you
Learn that the flimsy skin is strong
Enough to hold the toughest core
Of gems unearthed in oddest times.
– Seoul, South Korea.
– Jan 2015
---
You can leave a response, or trackback from your own site.
Leave a Reply