No Comments// Posted in e-classroom, english, english literature, exam, fair's fair, guru cemerlang, learning, literature, m learning, module, novel, reflection, teaching, writing by Nor Fadzleen Sa don on 08.06.17.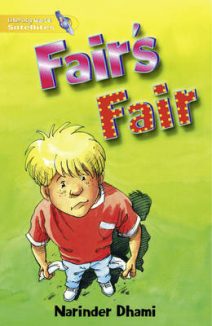 After completing my book chapter on MOOCs for teacher professional development in Malaysia, I've finally got around designing another online learning resource for my students. This time, I've developed a ThingLink resource on Fair's Fair, a novel written by Narinder Dhami. Fair's Fair is a novel in the Form 1's English Literature Component where it mainly focuses on three best friends who want to visit a fair. I love using ThingLink because it's a compact, interactive media platform that's snazzy and easy to use. I've designed and curated materials via Padlet, YouTube and Online Quiz Creator and compiled all in a single ThingLink platform. Hence, it suits diversified needs of students in form of audio-visual stimuli and interactive assessment. I did a pilot study  with some students earlier and based from their feedbacks, I've tweaked and improved some areas. This definitely piqued their interest and understanding on the novel better than just reading the novel alone. Do check it out!
---
You can leave a response, or trackback from your own site.
Leave a Reply