No Comments// Posted in english, exam, johor, learning, teaching by Nor Fadzleen Sa don on 08.11.18.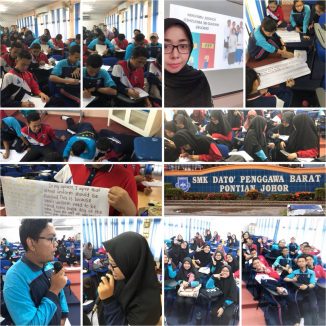 I had great time facilitating Write It Right Writing Workshop with the students at SMK Dato' Penggawa Barat today. We focused on the fundamentals of essay writing by integrating online interactive platforms such as Kahoot, Padlet and Quizziz. The students conducted collaborative writing to brainstorm relevant points that could be extended into more comprehensive contents in their essays. All the best for your SPM trial exam tomorrow! 
---
You can leave a response, or trackback from your own site.
Leave a Reply