No Comments// Posted in Uncategorized by Fadzleen on 05.29.21.
The Language & Technology Department, ELTC MOE has conducted a webinar on "Gamification with Genially" successfully last Thursday. Our invited speaker was Ms. Leong Mi-chelle, the Head of Languages Department, University of Wollongong (UOW) Malaysia KDU Penang University College. It was a fruitful session where course participants were exposed to scintilating ways to jazz up your lessons by using interactive gamification features in Genially.
If you miss the webinar, fret not! You can watch the webinar video which is enclosed as part of the Introduction to Genially microcredential course.
Instructions:
1. Complete an online micro-credential course on OpenLearning https://www.openlearning.com/eltc/courses/gg1)
2. Get your IMPROVEcreds (e-cert, badge, points & CPD hours for SPLKPM).
*Organized by:*
Department of Language & Technology,
English Language Teaching Centre,
Ministry of Education Malaysia.
#ELTC#gamification#genially#microcredentials#languagelearning#webinar#kpm#elt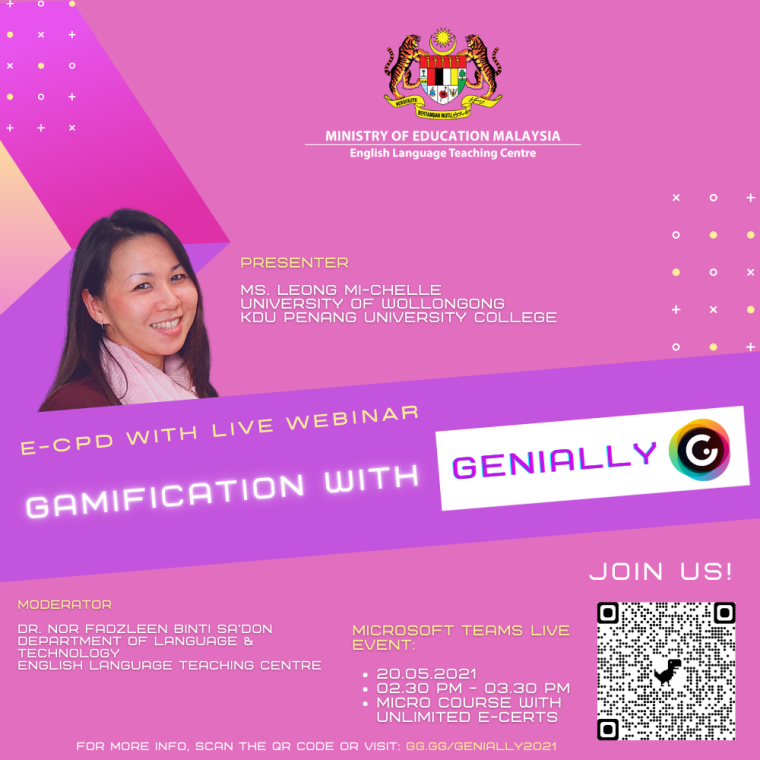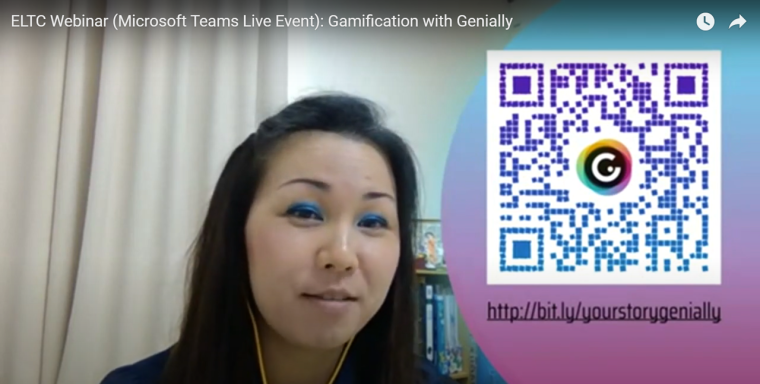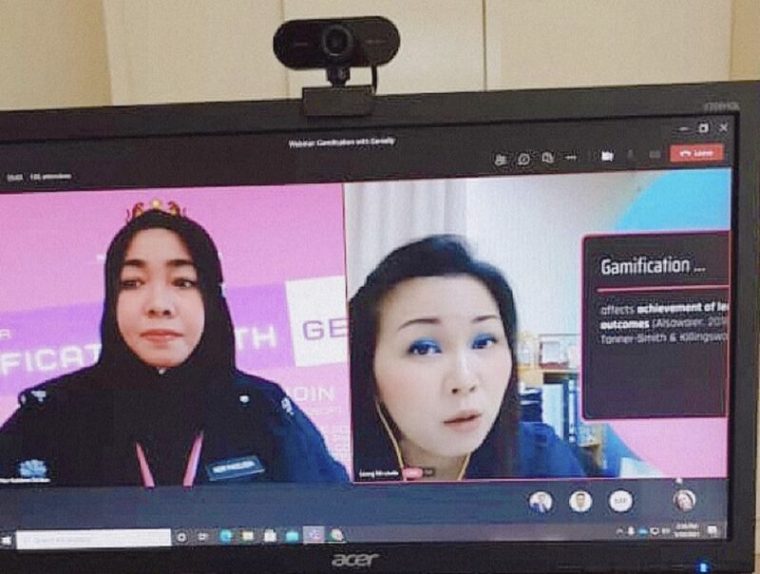 ---
You can leave a response, or trackback from your own site.
Leave a Reply