No Comments// Posted in course, english, ICT, learning by Fadzleen on 06.15.21.

Albeit the pandemic, educators are keen on finding ways to upgrade themselves professionally. I am grateful for the opportunity to be one of the trainers for the Malaysia Technical Cooperation Programme (MTCP) 2021, a programme initiated by the Ministry of Foreign Affairs that emphasizes the development of human resources through the provision of training in various areas which are essential for a country's development such as the public administration, good governance, health, education, agriculture, sustainable development, poverty alleviation, economy and finance, ICT and environment. Annually, Malaysia offered more than 65 capacity-building and technical assistance programmes under the MTCP, which have benefited more than 34,000 participants from 144 countries.
This training is a series of online continuous professional development which we will conduct for four cohorts. The title of this training is Online Learning Course Design & Course Development for 21st Century Learning in the New Norms Environment. The goal of this online course is to bring together ELT education professionals from across the Asia Pacific to take on roles as trainers in extending their training impact within the context of designing online courses. All the 17 participants are ELT professionals from Maldives, Cambodia, Thailand and the Philippines who have actively participated in the course.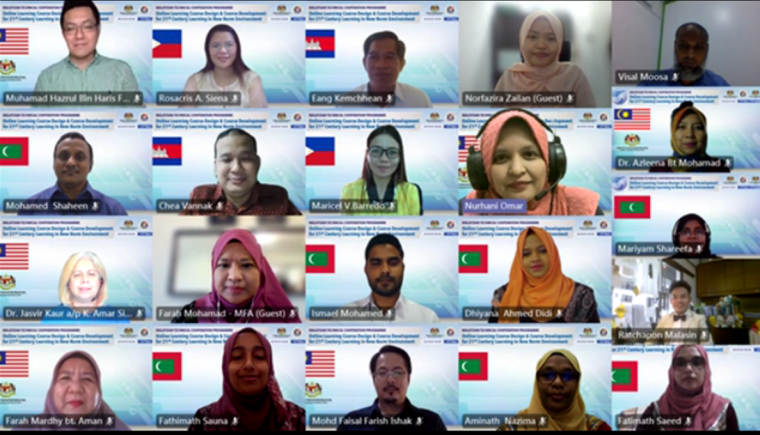 We invited 4 esteemed speakers to conduct Master Classes during the course. They are Prof. Dr. Kamarul Kabilan bin Abdullah (USM), Mr. Chua Kee Man (UNIMAS), Mr. Mohana Ram Murugiah (GC English Language, MGS Ipoh) & Ms. Nazira Roslee (SK Putrajaya Presint 9 (1)) to impart their knowledge and share their experience with the course participants.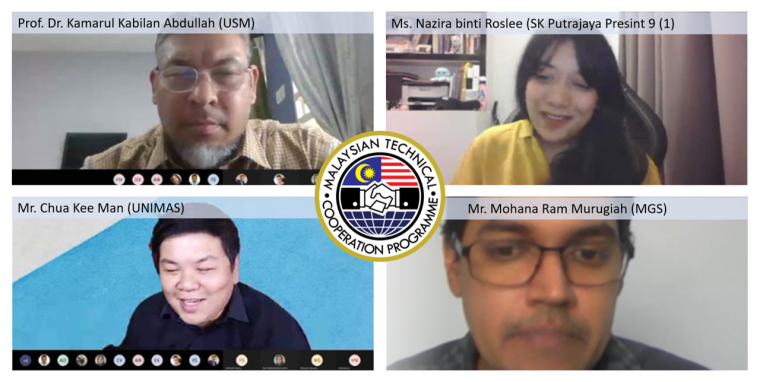 ---
You can leave a response, or trackback from your own site.
Leave a Reply