No Comments// Posted in internationalisation programme, talk, utm by Nor Fadzleen Sa don on 09.12.13.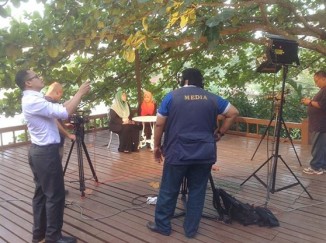 In the midst of my semester break, I received a call from UTM International, informing me that I was chosen to be on Agenda Awani, a talk show on Astro. Honestly, it took me by surprise but I'm humbled to represent Universiti Teknologi Malaysia to discuss on its monumental role in transforming the future leaders of our nation. They asked me to come up with a topic for the interview and after a long thought, I came up with 'Mobiliti Mahasiswa & Globalisasi Minda' which encapsulates UTM International's vision and mission to encourage more students to explore the unchartered waters, travel and expand the horizon of their perspectives.  I am glad that they love the topic!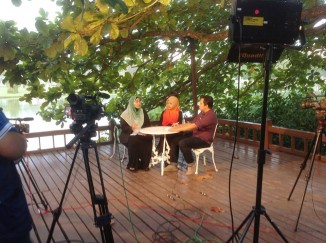 The interview was recorded at Taman Tropika, UTM. The venue is so breathtaking and beautiful, it kinda took of the jitters that I had prior to the interview. The compere was Mr. Dzulfitri Yusop, a bubbly and friendly guy who asked us to relax and just go with the flow. Another student representing UTM is Wani Aznan, the former Secretary of the Students' Union and acting as President as well. We both were kinda nervous but gradually, we learn to calm down and share our ideas with Mr. Dzul.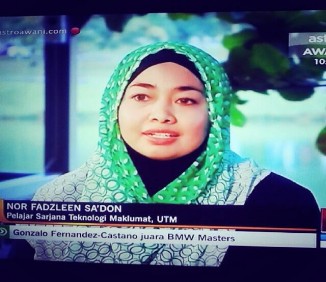 Never in my wildest dream that I would be given this opportunity to represent UTM on air to talk about a topic that I'm passionate about, mobility and innovation. I am proud that UTM has been robustly promoting myriad programmes that cultivate leadership, entrepreneurship, innovation and passion for life-long learning. If you are interested to watch the interview, you can check out it out at  http://www.youtube.com/watch?v=jHM6eI_axa4
---
You can leave a response, or trackback from your own site.
Leave a Reply