No Comments// Posted in e-classroom, learning, MJIIT, MOOC, PhD, strategic planning by Nor Fadzleen Sa don on 10.10.16.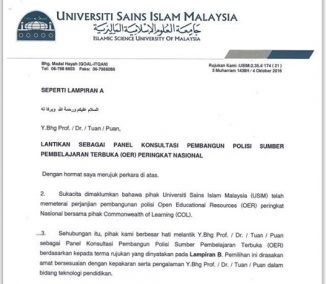 I have been offered to be one of the developers for the Open Educational Resources (OER) Policy Development at the national level. I'm honestly humbled and honoured by this appointment as I'm just a PhD candidate while the rest are esteemed experts from universities. Will give my best, In sha Allah. Alhamdulillah.
---
You can leave a response, or trackback from your own site.
Leave a Reply